"The greatness of a community is measured by the selfless acts of its members"(Coretta Scott King – Author and American Activist).
ALWAYS SOLIDARY
NEVER SOLITARY
Our vision
Our goal is to strengthen social cohesion in order to offer to everyone the opportunity to act locally and build a more inclusive and sustainable society.
Our mission
We create, manage and facilitate trusted digital and physical spaces to encourage support citizen initiatives based on mutual aid and social cooperation.
Facebook Communities 
Wanted Community is a community of mutual aid and social cooperation bringing together nearly 1 million members who interact within 86 local Facebook groups in France and abroad.
1 million
members in 86 Facebook groups (75% active users)
18 million
interactions per year (posts, comments and reactions)
84,000
new members per year (organic growth)
Together, our members carry out daily actions ranging from mutual aid to supporting the most deprived ones (meals, jobs, accommodation, etc.). As an example, Sabrina, a member of Parisian community, distributes each year, with a hundred volunteers, 12,000 meals to the homeless of Paris.
The Wanted Cafés
Like our Facebook groups, we wanted to move from virtual to real, and to open friendly and collective places, rooted in the city (one in Bordeaux since 2018 and one in Paris by the end of 2020): Wanted Cafés, a new kind of socially responsible cafes-restaurants seeking to strengthen local social ties & cohesion through simple actions: 2% of turnover refunded to local solidarity initiatives, sharing meals and coffees with people in need, etc.
22,000
responsible consumers per year
8,000
euros refunded to non-profit organization based on solidarity 
Our socially responsible Cafés are dedicated to offering to everyone the opportunity to act for a more inclusive and sustainable society through a simple act of consumption, a donation and/or volunteerism. As an example, Alex who participated in our solidarity dinner allowing volunteers and people in need to cook and share together much more than a meal, a moment of conviviality.
Our Facebook partner
At the end of 2018, the three friends from Bordeaux applied to Facebook's Community Leadership Program, with 6,000 other applicants, hoping to obtain the most impacting community position in the world. (Audrey Chabal – Forbes – September 26, 2018)
In September 2018, the verdict was given: Wanted Community is one of the five communities awarded. The project will receive a individual support ont top of the $1 million financial support.
"We will enjoy a residency program, with a first meeting in October in Menlo Park, CA. We will benefit from Facebook technical teams, their network and they will help us on our offline projects… " Jérémie Ballarin (Audrey Chabal – Forbes – September 26, 2018)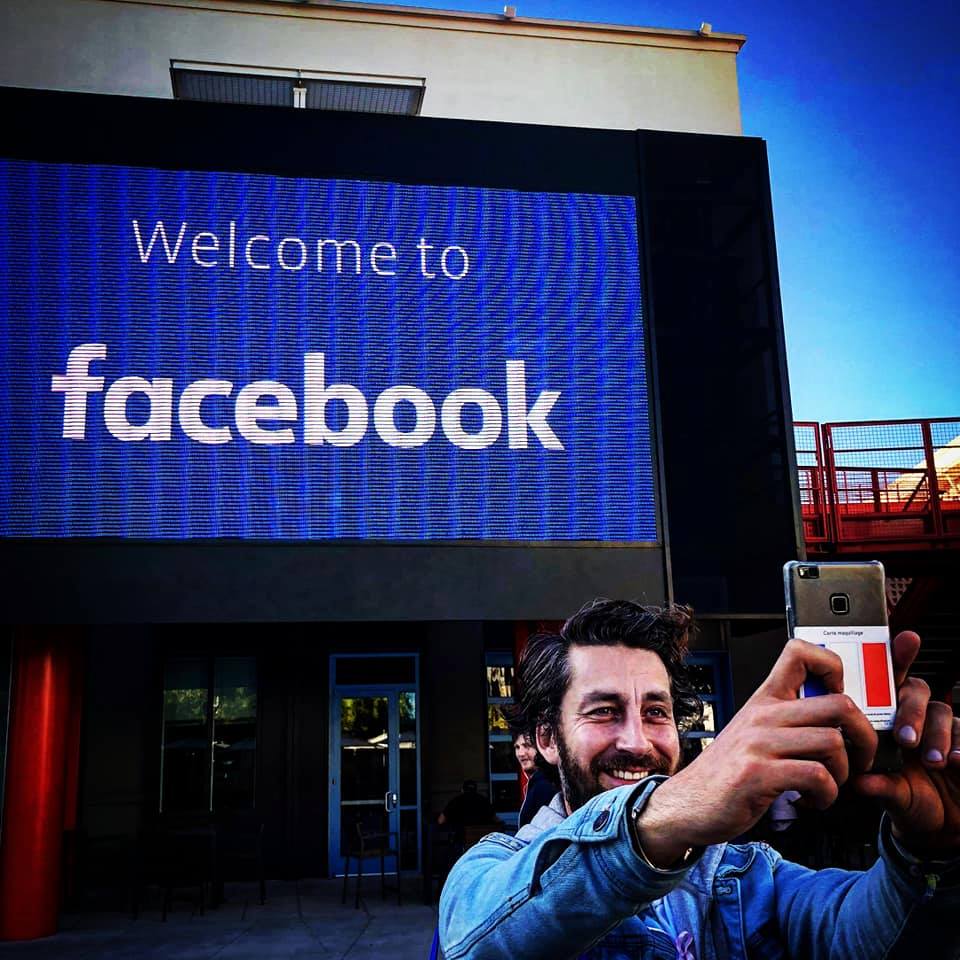 1
book"How Wanted Changed My Life"(Les Arènes 2019)
6 million
french people reached since 2019 via social networks
96 million
french people reached since 2019 via traditional media
Our stories, our pains and much more in this newsletter, with obviously NO spam 😉